Professional Asphalt Maintenance.
Protect and Restore your Investment!

How we can help:
---
Patching
Knowing how to repair asphalt is our specialty. Whether it is a residential driveway or a commercial parking lot, we follow the proper steps for long lasting repairs.
Crack Repair
Hot rubber crack filling is the best and most cost effective method for repairing cracks in asphalt with the lowest failure rate.
Asphalt Seal Coating
Once asphalt is installed, it starts to oxidize from the sun. This causes the asphalt to shrink and crack. Seal coating will protect your asphalt surface.
Exposed Aggregate
We will apply a quality sealer that will enhance the beauty of the aggregate and protect the porous surface from stains and weather related damage.
Expertise
With our solid background in aspalt paving, we know how to trouble-shoot and properly resolve issues. Our goal is a long lasting end result and satisfied clients.
Superior Workmanship
We have been in the asphalt business for 15 years and continuously strive for better results for our customers. Scotia Asphalt Savers uses quality equipment and products.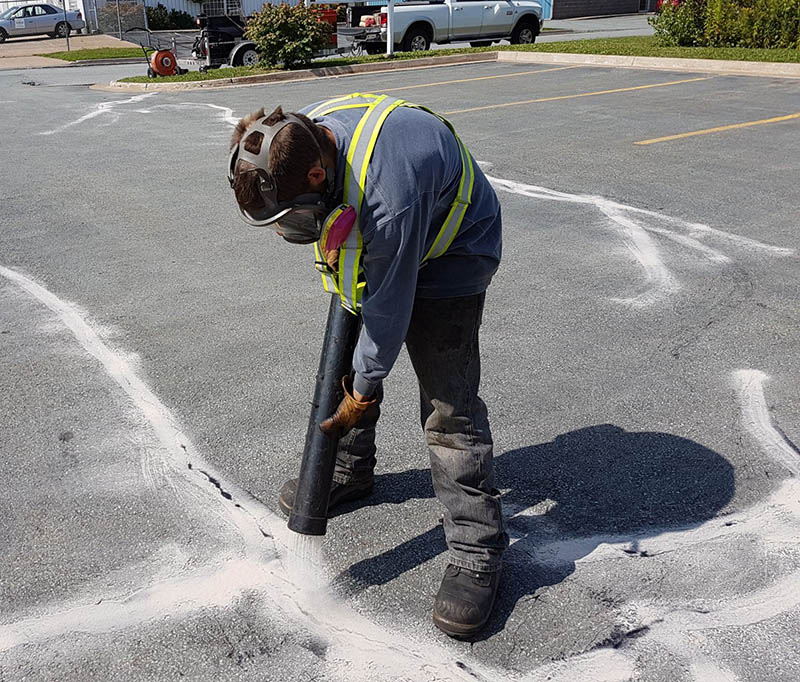 Reasons for Sealing
First you need to understand what asphalt is made up of. Granite stones, sand, and tar are the 3 main products in asphalt. The tar in asphalt is like the glue that holds the sand and stones together. When the tar is exposed to the sun, it oxidizes and becomes hard and brittle and the asphalt is more prone to cracking. A sealed driveway stays cleaner and ice doesn't bond to the surface as much because the pores are sealed. It is also resistant to petroleum spills. A sealed driveway looks much nicer than a gray oxidized one.
SCOTIA ASPHALT SAVERS USES THE BEST EQUIPMENT FOR YOUR JOB
About the Owner
Scotia Asphalt Savers is owned and operated by Tom Rose who has 15 years experience in the asphalt industry. We specialize in repairing and protecting asphalt to extend the life of the surface and its appearance. Taking the time and putting a lot of effort into our work is what we are about.
Quality work is what we stand for and we wouldn't have it any other way.